Iowa caucuses muddle may change race dynamic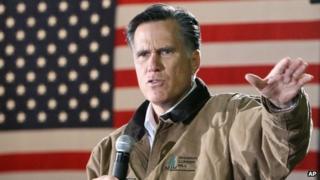 A result flips, but does Mitt flop?
The narrative could be about to change. Remember, Iowa was never about how many delegates are won, it is about perception and momentum.
So the new story line for opponents will go something like this:
"No-one is really enthusiastic about Mitt. He's the reluctant pick of many because he looks like a winner.
"He's ahead in the polls, simply because he's always been ahead in the polls.
"But if he didn't win in Iowa and doesn't win in South Carolina, the rationale for his success is blown out of the water. Nothing fails like failure."
This a bit muddled. He's ahead because conservatives can't agree on an alternative, and many middle-of-the-road Republicans like the fact he's less radical and think he can beat Obama by reaching out to those in the centre ground.
Cool heads might conclude Iowa was in effect a tie on the night, and is still a tie now, but this flip flop is one Mitt can ill afford, and it just might help change the dynamic.