Hollywood body parts identified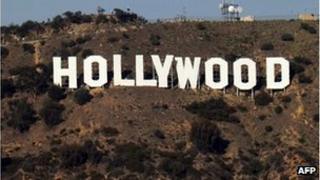 Police say they have identified the man whose severed head was found near the iconic Hollywood sign in Los Angeles.
LAPD did not provide further details about his identity, but did confirm that hands and feet found on nearby hiking trails belonged to the same man.
Dog walkers found the head wrapped in a plastic bag on Tuesday. Police said no arrests had been made in the case.
The Los Angeles Times reports that the head belonged to a man in his 40s with greying hair.
The head's condition indicated that it had been disposed of only recently, according to the newspaper.
Police Commander Andrew Smith told the Associated Press the man may have been recently killed and his body dumped in the park in the Hollywood Hills.
The search operation involved 100 police and park rangers spread out along trails and wooded areas around the sign.
The 14m (45ft) high letters in the Hollywood Hills above Los Angeles have been a Californian landmark since 1923.
The parkland beneath them is full of trails for hikers and horse riders.