Green Card changes seek to end US immigrant separation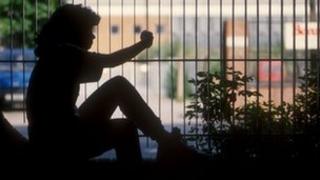 New US immigration rules could shorten the time families are separated when illegal immigrants apply for a Green Card, the White House has said.
Illegals applying for residency are forced to leave the US, often for years, while their case is considered.
But a new rule allows legitimate Green Card applicants to seek permission to return before leaving the country.
Former illegal immigrants can be banned from re-entry for up to a decade, often separating couples and children.
Applicants for Green Cards - who may be illegals married to or born to American citizens - are required to return to their country of birth in order to obtain their residency visas.
The waivers to allow a quick return may be issued if the applicants are able to show that separation from their families would cause "extreme hardship" to a US citizen, the New York Times reports.
Under current rules the waiver can only be requested after the Green Card applicant has already left the US, and the process can be uncertain and lengthy.
Many illegal immigrants are deterred from applying for legal status because of the risk that they may spend years away from their families or be separated from them permanently, analysts say.
The plan put forward by the Obama administration would not require congressional approval to come into effect.
It is the latest of several executive actions taken by President Barack Obama to move his policy agenda forward in the face of opposition from lawmakers.
The plan is likely to attract support from the large Latino community in the US, an important constituency for the president in the November 2012 elections.