Israelis and Palestinians to meet in Jordan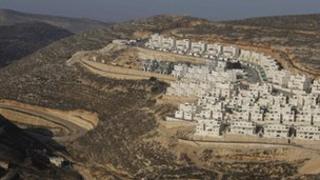 Israeli and Palestinian negotiators have agreed to hold their first meeting in more than a year, officials say.
Israeli envoy Yitzhak Molcho and Palestinian negotiator Saeb Erekat will meet in Jordan on Tuesday alongside international mediators.
But officials from both sides played down the prospect of any imminent resumption in peace talks.
Negotiations stalled in late 2010 after Israel refused to freeze Jewish settlement building in the West Bank.
Jordan said it would host the talks as part of efforts to resume direct peace negotiations between the two sides.
"The upcoming meeting is part of serious and continuous efforts to reach a common ground to resume the direct negotiations," Jordanian Foreign Ministry spokesman Mohammed Kayed said, AP reports.
'Not sustainable'
The Israelis and Palestinians will meet bilaterally as well as with the Quartet of Middle East mediators - the United States, the European Union, Russia and the United Nations - in Amman, he said.
In a statement, US Secretary of State Hillary Clinton said it was "essential that both sides take advantage of this opportunity".
"The need for a lasting peace is more urgent than ever. The status quo is not sustainable and the parties must act boldly to advance the cause of peace," she said.
Wasl Abu Yossef, a senior figure in Palestinian President Mahmoud Abbas's PLO executive, said the meeting would allow both sides to "offer their positions on security and borders" as requested by the Quartet.
"This is not a resumption of negotiations," Mr Abu Yossef told Reuters news agency.
In a statement, Israel said Mr Molcho would "take part in the Quartet meeting" but did not make any reference to meeting the Palestinians.
In recent months, the Quartet has been taking a leading role in attempts to bring about fresh negotiations.
Direct talks between Israel and the Palestinians stalled in September 2010. The Palestinians walked out in protest at the building of Jewish settlements in the occupied West Bank.
Almost 500,000 Jews live in settlements on occupied territory. The settlements are illegal under international law, although Israel disputes this.