Saudi envoy 'plotter' Manssor Arbabsiar in US court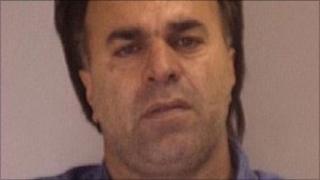 An Iranian-American charged over an alleged plot to assassinate the Saudi ambassador to the US has pleaded not guilty in a New York court.
Manssor Arbabsiar, 56, is accused of arranging a plan to kill Saudi envoy Adel Al-Jubeir in a bomb attack.
The US accuses Mr Arbabsiar, a US citizen with an Iranian passport, of working with the Quds Force, part of Iran's elite Revolutionary Guards.
Another man also charged over the alleged plot is said to remain in Iran.
Gholam Shakuri is said by the US to be a member of the Quds Force.
Mr Arbabsiar was arrested at New York's John F Kennedy airport on 29 September. Formal charges against the two men were brought in New York last week.
Before his brief appearance in court on Monday, US officials said he had confessed to his involvement in the alleged plot.
Further isolation
US officials said that on 24 May 2011, Mr Arbabsiar made contact with an informant for the US Drug Enforcement Agency, who was posing as a Mexican drug cartel member.
Over several subsequent meetings details emerged of a conspiracy allegedly involving members of the Iranian government who would pay $1.5m (£900,000) for the attack.
The attack would have involved explosives, and could possibly have taken place at a Washington DC restaurant, the US alleges.
US authorities say that Mr Arbabsiar transferred $100,000 to a US bank account as a down payment for the attack.
The US Treasury has imposed sanctions on five men, including the two accused, and on Mahan Air, an Iranian airline.
The US has called for the further isolation of Iran by the international community.
Iran has strongly denied the plot.