Hollywood hacker apologises to celebrity victims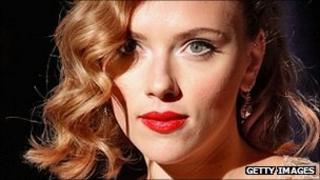 A Florida man has apologised for hacking into the private emails and personal accounts of Hollywood celebrities.
Christopher Chaney, 35, of Jacksonville, was arrested and charged on Wednesday following a year-long FBI investigation.
He said he was "addicted to seeing behind the scenes".
Some of the images he found, including a nude photograph of Scarlett Johansson, appeared on the internet.
FBI agents said their investigation - called "Operation Hackerazzi" - had identified more than 50 victims, including Christina Aguilera in addition to Johansson.
The hacked pictures of Johansson appeared last month and showed her naked in a home setting.
Christopher Chaney faces 26 separate charges of accessing and damaging computers, identity theft and wiretapping.
He faces up to 121 years in prison if found guilty on all charges.
He admitted his guilt to journalists in Florida, saying: "It started as curiosity and it turned into just being addicted to seeing behind the scenes of the lives of the people you see on the big screen every day."
Mr Chaney hacked into email accounts and set up a system so he was sent copies of all the emails the stars received.
He said he did not sell any of the pictures or information he found and did not intend to use them for blackmail, but described it as a "relief" when the police finally stopped him.
"I deeply apologise," he said. "I know what I did was probably one of the worst invasions of privacy... I know it was wrong and have to face it and go forward."
The FBI said they were taking the case very seriously.
According to an FBI statement on Wednesday, Mr Chaney offered up photos from the accounts to celebrity blog sites.
He is also alleged to have stolen financial information and film scripts through hacking Google, Apple and Yahoo email accounts.
Mr Chaney allegedly used several online aliases, including "anonygrrl" and "jaxjaguars911".
He is expected to appear in court in Florida on Friday.