Iran 'plot' raises unanswered questions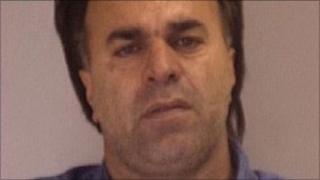 Iran terms the US allegations ridiculous, baseless, and fabricated.
The government has summoned the Swiss Ambassador to Tehran to protest (Washington and Tehran do not have diplomatic relations, so Switzerland represents US diplomatic interests in Iran).
"No doubt this is a new American-Zionist plot to divert the public opinion from the crisis Mr Obama is grappling with," Iranian lawmaker Ala'eddin Borujerdi told the Fars news agency.
"Americans are seeking to derail the public opinion from the Wall Street uprising."
The US government's allegation is clear: a branch of Iran's Revolutionary Guard Corps (IRGC) directed 56-year-old Iranian-American Manssor Arbabsiar to hire a Mexican drug cartel to assassinate Saudi Arabia's ambassador to Washington.
The assassination was to be carried out in Washington, possibly as the ambassador dined in a restaurant.
'Exercising caution'
Court documents submitted by the FBI make it clear that Mr Arbabsiar was acting on specific instruction from officers inside Iran. "Arbabsiar admitted that in connection with this plot, he was recruited, funded, and directed by men he understood to be senior officials in the Quds Force."
The Quds Force is a branch of the powerful IRGC. The guard itself was created after the 1979 Revolution to enforce Islamic rule.
It has become the most powerful institution in Iran and employs up to 150,000 people. Experts believe that the Quds Force within the IRGC is made up of 5,000 operatives.
"The IRGC's secretive Quds Force has trained and equipped proxy groups, such as Hezbollah, Hamas, Iraqi Shia insurgents, and even elements of the Taliban," wrote analyst Alireza Nader in the book The Iran Primer.
"Some surrogates have already been used to target US and other Western forces in Lebanon, Iraq and Afghanistan."
The US government has accused the Quds Force of providing explosives used against US troops in Iraq, and also of providing material help to the Syrian government to crush this year's opposition protests.
But, crucially, the Quds Force has not gone after targets inside the US.
That is why many Iran observers are initially hesitant about the charge that the Quds Force has been seeking to carry out a major bomb attack in Washington DC - a more daring operation than its previous activities.
"I am not saying that this did not happen but we need to exercise caution at this point," says Professor Scott Lucas, an expert in US-Iranian affairs at Birmingham University.
"We have almost no information about the person named in the complaint. Nor do we have any information about alleged involvement of higher-ups beyond that which was put out by the US authorities."
Amateur or reckless?
Observers focus on two main questions.
Firstly, why would the Quds Force use Mr Arbabsiar as its principal agent for what would have been one of the boldest operations in its history?
Reports say that he has a criminal record in Texas for evading arrest and theft.
"I would be surprised if the Quds Force used such an unreliable asset in its operations given his track record," Prof Lucas.
Secondly, why would the Quds Force believe that a Mexican drug cartel would be prepared to carry out a bomb attack in Washington?
Mexican drug cartels are multi-billion dollar businesses interested in self-preservation. Carrying out a major attack in Washington DC for the relatively small sum of $1.5m would risk bringing the US military on to the cartels' own ground in Mexico.
It may be that the Quds Force is more amateur or reckless in the planning of its operations than previously thought.
But many will want an answer to a simple question: why would this special branch of the Revolutionary Guards seek such a dramatic change in the way that it operates?