Canadian workers ill after cannabis brownie mix-up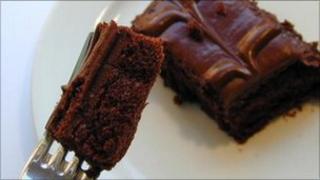 Three office employees in the Canadian city of Victoria fell ill after a colleague unwittingly gave them chocolate brownies laced with cannabis.
Police were investigating a possible case of poisoning at the workplace after the three were taken to hospital feeling dizzy and disorientated.
The woman who brought in the cakes said she simply found them in her freezer.
But her son later admitted to police he had baked the cannabis cakes some time ago and forgotten about them.
Canadian media reports said police decided not to press charges because there had been no criminal intent.
But the son is expected to be ordered to take part in community work, said the Vancouver Sun.
All three affected colleagues were released from hospital after a few hours.