Quebec unveils guide to care of gay elderly people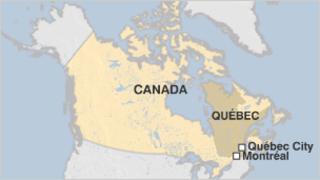 The government of Quebec has unveiled a programme to guide carers in the treatment of elderly gay, lesbian and transgender people.
It aims to protect those populations from homophobia and abuse of the elderly, Quebec officials said.
The first group of openly homosexual older people "does not want to go back in the closet," an advocate said.
The document, posters and pamphlets were funded by a 400,000 Canadian dollar (£249,677) public grant.
A charter document calls for those caring for elderly homosexual people to ensure they receive equal treatment and do not suffer homophobia, to adopt a positive attitude toward homosexuality and trans-sexuality, and to take measures necessary to combat homophobia.
Quebec's minister responsible for the elderly, Marguerite Blais, described the new programme as "a step in our struggle against homophobia and elder abuse".
"A first generation of openly homosexual persons is reaching old age and does not wish to go back in the closet," said Laurent McCutcheon, president of Fondation Emergence, an advocacy group that developed the programme with the Quebec government.
"With the programme... we want to support people who are in close contact with the elderly in their desire to respect differences and to give them the tools favouring the inclusion of everyone, regardless of their sexual orientation or gender identity."