California police arrest 100 over marijuana growing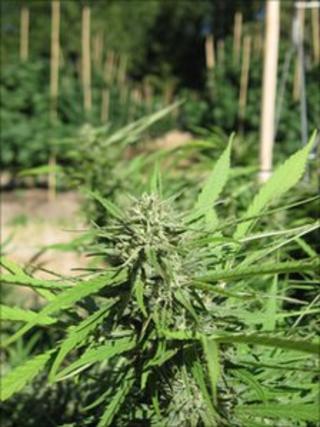 Police in northern California have uprooted 460,000 plants and made more than 100 arrests in a major operation against illegal marijuana cultivation.
Authorities said they had seized 1,500 pounds (680kg) of processed marijuana, 27 guns and 11 vehicles over two weeks in Mendocino National Forest.
The 900,000-acre site is part of an area known as the Emerald Triangle for its high number of marijuana plots.
The raids are part of a wider campaign to remove marijuana from public land.
Marijuana for medicinal use is legal in California if you have a permit to grow it or a doctor's note to buy it.
But Mendocino County Sheriff Tom Allman said there was no sign that any of the gardens raided were being used to grow medical marijuana.
In the past, Mexican drug cartels have been blamed for the cultivation large quantities of marijuana in California, though no details were given about those arrested over the past two weeks.
But US Attorney Melinda Haag told the Associated Press that 25 people were already facing federal charges.
"The Mendocino National Forest is under attack by drug traffickers," she said.
Public land is often chosen by clandestine growers because of its remoteness.
Forest Service officials in California have long expressed concern about the environmental impact of the cultivation.