Texas chainsaw death: Murder charge in Houston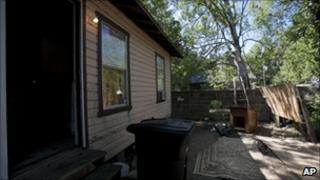 A man has been arrested in the US state of Texas on suspicion of murdering a man who was found beheaded and dismembered with a chainsaw.
Police in Houston allege Noe Gerardo Morin, 32, killed Marlon Thomas, 35, with whom he shared a house.
Mr Thomas's body was found at a vacant property on Sunday. Next door, police found a chainsaw and a rubbish sack containing his head and an arm.
The men had been friends for 20 years, the Houston Chronicle paper reported.
"He was a good man," Jessica Riggs said of the victim, whom she identified as her ex-boyfriend. "A good person. He didn't deserve what he got."
A neighbour told the Houston Chronicle she had heard gunshots on Saturday night.
The authorities were conducting an autopsy and had yet to confirm the victim's identity and cause of death, police said on Monday.