Pulitzer for US-Indian Siddhartha Mukherjee's book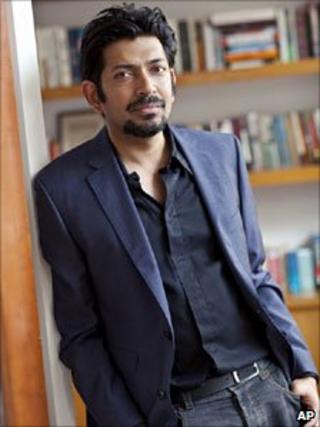 Indian-American doctor Siddhartha Mukherjee's book on cancer has been awarded the Pulitzer prize in the general non-fiction category.
Mukherjee's book, The Emperor of All Maladies, recounts the history of the disease and how the war against it is being fought by doctors.
The India-born doctor teaches medicine and is a cancer physician at Columbia University Medical Centre.
A Rhodes scholar, Mukherjee is also an award-winning science writer.
The Pulitzer award citation described The Emperor of All Maladies as "an elegant inquiry, at once clinical and personal, into the long history of an insidious disease that, despite treatment breakthroughs, still bedevils medical science".
The Pulitzer in the general non-fiction category carries an award of $10,000 (£6,152).
The critically-acclaimed book has been described as a "literary thriller with cancer as the protagonist".
Detailing the long history of the disease and the battles being fought to conquer it through case studies, the book also provides a glimpse into the future of cancer treatments.
"From the Persian Queen Atossa, whose Greek slave cut off her malignant breast, to the 19th-century recipients of primitive radiation and chemotherapy to Mukherjee's own leukaemia patient, Carla, The Emperor of All Maladies is about the people who have soldiered through fiercely demanding regimens in order to survive and to increase our understanding of this iconic disease," according to information about the book on the Pulitzer website.
The book, the site says, is a "magnificent, profoundly humane biography of cancer".