US Ambassador Douglas Kmiec quits Malta post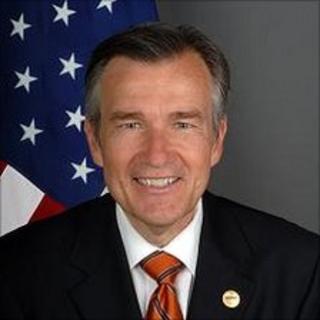 The US ambassador to Malta has said he will resign after being criticised for spending too much time writing and speaking about his Catholic faith.
The US state department had said Douglas Kmiec devoted several hours a day to his unofficial writings.
Mr Kmiec, a former dean at the Catholic University of America, was appointed to head the US mission in Malta in 2009.
In a letter to US President Barack Obama, he said he would quit his job on 15 August, the feast of the Assumption.
A well-known conservative law professor and commentator, Mr Kmiec had been a key Catholic supporter of Obama.
Malta is the European Union's closest member state to Libya, and reports say the profile of the US embassy there has been raised during the ongoing crisis in the North African country.