BP loses laptop containing oil spill claimants data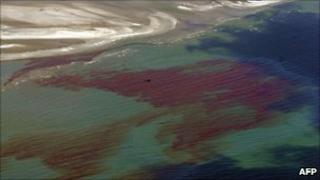 A laptop containing personal data of 13,000 people seeking compensation over the 2010 Gulf oil spill has been lost by a BP employee, the company says.
The group of Louisiana residents had been seeking payouts for damage related to the Deepwater Horizon disaster in April 2010.
BP has sent letters to the individuals affected by the security breach and offered to pay for credit monitoring.
The data was not encrypted. The circumstances of the loss are unclear.
BP says that none of the residents will need to refile their compensation claims and that there is no evidence the personal data has been misused.
"We're committed to the people of the Gulf Coast states affected by the Deepwater Horizon accident and spill, and we deeply regret that this occurred," spokesman Curtis Thomas said.
A spreadsheet with the claimants names, social security numbers, phone numbers and addresses was on the laptop.
Over $3.6bn (£2.2bn) has been paid in compensation since the accident, which has been called America's worst oil spill.