US House votes to cut NPR federal funding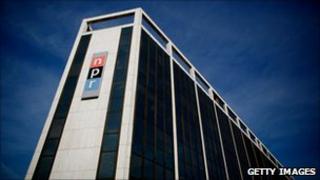 The US House of Representatives has voted to end federal funding to National Public Radio (NPR).
The bill, which would cut funds and stop local public stations using federal money to pay NPR dues and buy its programmes, passed by 228 votes to 192, on largely partisan lines.
House Democrats labelled the move an attack on NPR, while Republicans said the cut made good fiscal sense.
The bill will now move to the Senate, where it is not expected to pass.
"It is time for American citizens to stop funding an organisation that can stand on its own feet," said Representative Doug Lamborn, a Republican from the state of Colorado.
The non-profit media organisation, which receives both public and private funding, received close to $5m (£3m) in federal funding during the 2010 fiscal year.
In the same year, NPR's revenue included $2.8m in dues and $63m in programming fees from local stations, its biggest single sources of revenue.