Four New York Times journalists missing in Libya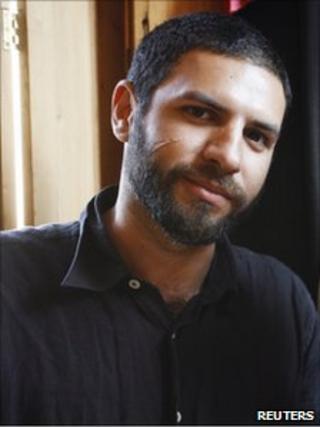 Four New York Times journalists reporting on the conflict in Libya are missing, the newspaper's editors have said.
The journalists were last heard from on Tuesday morning, New York time.
The group includes Pulitzer Prize winner Anthony Shadid, the newspaper's Beirut bureaux chief, reporter Stephen Farrell and photographers Tyler Hicks and Lynsey Addario.
Meanwhile Guardian reporter Ghaith Abdul-Ahad has been released.
Abdul-Ahad, an Iraqi national, and Andrei Netto, a Brazilian journalist, were taken into custody on 2 March.
They were held in a prison outside Tripoli after being picked up in Sabratha, a coastal town.
Netto was released last week, but Abdul-Ahad, an award-winning correspondent was held until Wednesday.
Guardian editor Alan Rusbridger has said that Abdul-Ahad "is safely out of Libya".
Whereabouts unknown
In a post on its Media Decoder blog, the New York Times says it had received reports of its four journalists being "swept up by Libyan government forces" in the port city of Ajdabiya.
"We have talked with officials of the Libyan government in Tripoli, and they tell us they are attempting to ascertain the whereabouts of our journalists," Bill Keller, the executive editor of the New York Times said.
"We are grateful to the Libyan government for their assurance that if our journalists were captured they would be released promptly and unharmed."
Farrell, one of the missing reporters, was kidnapped by Taliban forces in Afghanistan in 2009 before being rescued by British commandos.
Four BBC journalists who had been captured by forces loyal to Col Muammar Gaddafi were released last week.
The Arabic service journalists were beaten with fists, knees and rifles, hooded and subjected to mock executions by Libyan troops and secret police.