Daniel Shapiro nominated as new US ambassador to Israel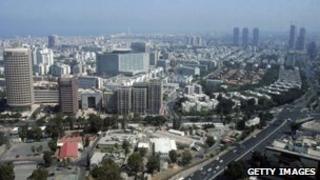 US President Barack Obama has nominated top White House adviser Daniel Shapiro as the new ambassador to Israel, officials have said.
Mr Shapiro currently serves as senior director for the Middle East and North Africa on the White House national security staff, a post he took in 2009.
Mr Shapiro assisted Mr Obama's 2008 presidential campaign, handling Middle East affairs.
He also played a key role in helping to reach out to the US Jewish community.
His nomination must now be confirmed by the US Senate.
Mr Shapiro has played an integral part in the Obama administration's efforts to revive peace talks between Israelis and Palestinians.
He has travelled to the region frequently, both independently and with special envoy George Mitchell and Obama administration adviser Dennis Ross.
He will replace Ambassador James Cunningham, a veteran diplomat who has held the post since 2008.