Canadian 'tourist' missing in Afghanistan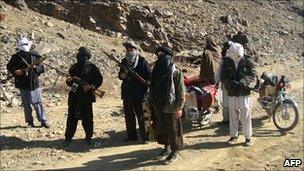 A Canadian national is missing in Afghanistan, Canadian officials have said.
A spokeswoman for the department of foreign affairs in Ottawa said the man - named as Colin Rutherford - had travelled to Afghanistan as a tourist.
The confirmation followed a statement by the Taliban saying they had captured someone from Canada.
The Taliban said they had detained the man in Ghazni province, south-west of the capital Kabul, for spying.
A spokesman said he was still being held and that "documents in his possession revealed his clandestine intelligence activities". The statement said the Taliban would soon release a video of him.
Two French television journalists were kidnapped by the Taliban north-east of Kabul more than a year ago and are still being held.