'Cuckoo's Nest' mental hospital finds unknown remains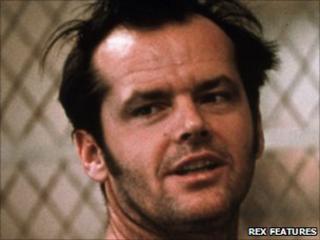 A mental hospital in the US state of Oregon is trying to identify the cremated remains of 3,500 patients that were hidden in a storage room for decades.
They were discovered in 2004 in what was called "the room for lost souls".
The hospital has published the names and birthdates of patients who died between 1917 and the 1970s online in an attempt to locate family members.
All but four canisters of the remains have been identified.
The hospital - a run-down, 128-year-old facility - was used in the filming of the Oscar-winning movie One Flew Over the Cuckoo's Nest in 1975.
Almost three decades later, a group of politicians touring the hospital accidentally happened across the remains. They vowed to improve the state's mental health services.
Since that time, surviving relatives of deceased patients have come forward to claim 120 of the canisters of remains.
"Already these remains have done so much to bring us so far in such a short time in how we deal with mental health," said Oregon Senate President Peter Courtney.
The hospital also came under fire in 2008 after authorities discovered mice, toxic paint, asbestos, outbreaks of scabies and pneumonia, and 400 patient-against-patient assaults in one year.
It has since been closed and the patients moved into new, state-of-the-art hospital.