Canada child sex priest Eric Dejaeger held in Belgium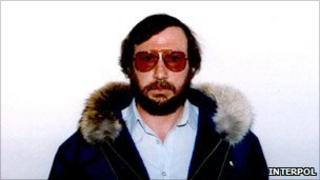 Belgian authorities are seeking to expel a Canadian priest accused of sexually abusing Inuit children.
The Reverend Eric Dejaeger, a Belgian native, is wanted in Canada on warrants involving alleged crimes against Inuit children more than 30 years ago.
Father Dejaeger, a 63-year-old Canadian citizen, was arrested and charged in Belgium with overstaying a visa.
Warrants were issued in Nunavut territory in 2002 for his arrest. Interpol has also issued a warrant.
Wanted in Igloolik
Belgian Foreign Ministry spokesman Bart Ourvry said on Wednesday that Father Dejaeger had been arrested for overstaying a three-month visitor's visa and would be sent to Canada.
In 1990, Father Dejaeger was sentenced to five years in prison after pleading guilty to nine charges of sexually assaulting children between 1983 and 1987 in the remote community of Baker Lake, in what is now Nunavut territory.
He was released after 18 months, then travelled to Belgium after fresh allegations emerged.
He is currently wanted on six criminal charges of sexually assaulting children between 1978 and 1982 in the remote settlement of Igloolik in Nunavut, the CBC network reported.