Russian man pleads not guilty to global spam scheme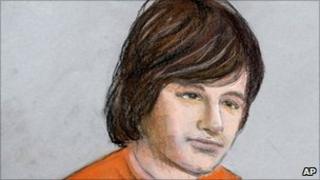 A Russian man accused of operating an e-mail spam business that at times accounted for one third of global spam has pleaded not guilty in a federal court in the US state of Wisconsin.
Oleg Nikolaenko is charged with running a global network of more than 500,000 virus-infected personal computers, in violation of a US anti-spam law.
Mr Nikolaenko asked to be allowed a form of house arrest, pending a trial.
But the judge ordered him held without bail, ruling he was a flight risk.
"He is a citizen and resident of Russia and the government believes, if released, he would seek to return there and the government wouldn't be able to prosecute him," argued prosecutor Erica O'Neil.
The network Mr Nikolaenko is accused of running, called a botnet, used other people's computers infected with malicious code to send out billions of e-mails.
Prosecutors said the computers were capable of sending up to 10 billion e-mails per day.
Some experts say at one point the e-mails blasted out from the network accounted for one in every three spam e-mails sent in the world.
Mr Nikolaenko is charged with violating a seven-year-old anti-spam law, the CAN-SPAM Act, by intentionally falsifying information in commercial e-mail messages and sending a minimum of 2,500 spam e-mails per day.