US 'honeymoon killer' Watson indicted for murder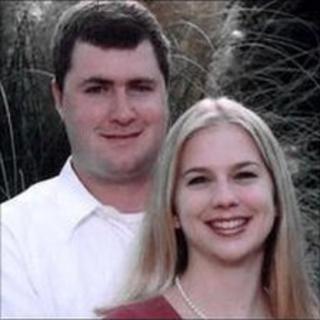 An American man known as the "honeymoon killer" has been indicted on two murder counts in his home state of Alabama after being deported from Australia.
Gabe Watson, 33, served a jail term in Australia for the manslaughter of his wife while scuba-diving during their honeymoon on the Great Barrier Reef.
He arrived in Los Angeles on Thursday, where he was taken into custody.
Australia agreed to deport him on the condition he would not face the death penalty if he were re-tried in Alabama.
Alabama's attorney-general, Troy King, said he hoped to bring Watson back to the state early next week.
He said Watson had been indicted by a grand jury on counts of capital murder in the course of kidnapping and capital murder for pecuniary gain.
"We're obviously anxious to get him back to Alabama," Mr King told the Associated Press.
He said prosecutors believed Watson had come up with his plan to kill his wife, Tina, while they were in Alabama, giving the state the right to try the case.
Air supply
It was alleged that Watson turned off his new bride's air supply during the diving trip in 2003 and held her underwater.
He was initially charged with murder in Queensland in 2008.
He pleaded guilty to the lesser charge of manslaughter in 2009 and completed an 18-month sentence in a Queensland prison earlier this month.
His lawyer, Adrian Braithwaite, earlier told AP that his client was happy to return to the US.
"He's looking forward to returning home and successfully defending himself if there's a trial there," he said.