Suspect bags at Boston airport cargo area 'harmless'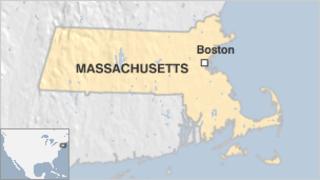 Two suspicious packages that provoked the evacuation of the cargo area of Boston's Logan Airport were harmless, officials said.
Two security dogs had singled out duffel bags marked with Nigerian addresses, which were then checked by police bomb investigators and X-rayed.
Air traffic was unaffected by the alert, the spokesman said.
The scare came weeks after two parcel bombs sent by air freight to the US were intercepted in Dubai and the UK.
The Boston Globe reported the bags contained bedding material and fabrics.
Twenty-five people evacuated from a cargo building have been allowed to return.