Future 911 system 'may accept text and video messages'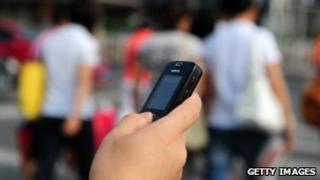 The US Federal Communication Commission (FCC) is considering updating the 911 emergency call system to accept photo, text and video messages.
Roughly 70% of 911 calls are already being made from mobile telephones, said FCC chairman Julius Genachowski.
But the 911 system does not currently "support the communication tools of tomorrow", he added.
The FCC said the Virginia Tech massacre was an incident when 911 multimedia technology could have been employed.
Thirty-two people were left dead after a student opened fire on the Virginia Tech university campus in 2007.
"Some students and witnesses tried to text 911 during that emergency and as we know, those messages never went through and were never received by local 911 dispatchers," Mr Genachowski said.
But those multimedia messages may soon be answered due to broadband-enabled Next Generation 911, Mr Genachowski said, in a speech at the Arlington County Emergency Center in Virginia.
"Even though mobile phones are the device of choice for most 911 callers, and we primarily use our phones to text, right now, you can't text 911. It's time to bring 911 into the digital age."
Complex system
A system that would allow individuals to report crimes without being heard could also be used in situations ranging from kidnappings to robberies.
Mr Genachowski added that texting is also a particularly useful form of communication for individuals who are deaf and others with a range of disabilities.
But changes to the complex 911 system cannot take place overnight, nor without a vote from the FCC.
The last large change to the emergency system by the FCC occurred in 2001, when the group required mobile phone carriers to allow them to pinpoint a caller's geographic location both through GPS and by triangulating a caller's location through cell phone towers.
Established in 1968, the 911 emergency system handles more than 230m calls per year.