Canada anaesthetist accused of sex assaults on patients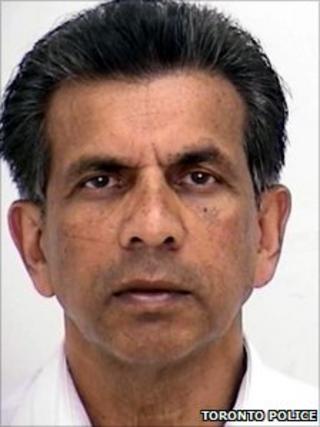 A Toronto anaesthetist has been accused of sexually assaulting 29 women under his care, police have said.
Dr George Doodnaught, 61, is believed to have assaulted the women while they were under anaesthesia and undergoing surgical procedures, police said.
Most assaults took place at North York General Hospital, police said.
Dr Doodnaught was charged in March with three alleged assaults. Police urged other victims to come forward, and 26 new charges were announced on Thursday.
Dr Doodnaught, an anaesthetist since 1981, was sacked from the hospital in February when the police investigation began. The alleged assaults occurred between June 1992 and February 2010, police said.
"We are extremely concerned that this number of people has come forward to police with allegations and we understand this is a difficult process for those patients and their families," North York General Hospital said in a statement.
Dr Doodnaught has yet to face the allegations in court.