Dugard kidnapping case suspended against main defendant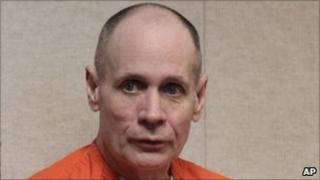 A judge in California has suspended criminal proceedings against the man accused of kidnapping and raping Jaycee Dugard over an 18-year period.
Judge Douglas Phimister in El Dorado County made the decision at a pre-trial hearing for Phillip Garrido.
The judge said he had concerns about Mr Garrido's mental competency to stand trial on 29 charges over the 1991 kidnapping of Ms Dugard.
Mr Garrido's wife, Nancy, still faces kidnapping and rape charges.
The couple are accused of holding Ms Dugard captive for 18 years in the back yard of their home in Antioch, California.
They were arrested in August 2009.
Officials say Ms Dugard bore two daughters to Mr Garrido while being held captive.
'Competent'
Judge Phimister said he made the decision to suspend criminal proceedings against Mr Garrido after observing him in court over several months and after discussing his condition with his court-appointed attorney, Susan Gellman.
Ms Gellman said she also doubted Mr Garrido's ability to stand trial.
Criminal proceedings could yet resume against Mr Garrido. He faces another hearing on 7 October, at which point Judge Phimister may appoint an expert to evaluate Mr Garrido's competency to stand trial.
Prosecutors said they thought Mr Garrido was "in fact competent" but would defer to the judge's decision, the Associated Press news agency reported.
Jaycee Dugard, now 30, was kidnapped while walking to a school bus stop from her home in the town of South Lake Tahoe.