Florida court overturns state ban on gay adoptions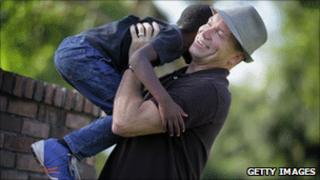 A Florida court has overturned the state's ban on gay adoption, the only one of its kind in the US.
Governor Charlie Crist said Florida would immediately cease enforcing the 33-year-old ban.
Appeals court judges found "no rational basis" for the ban. The case was brought by a gay couple seeking to adopt two brothers they had fostered.
The state has 30 days to decide whether to appeal. Ban backers argue children need both a mother and a father.
"It's a great day for children," Gov Crist said. "Children deserve a loving home."
The Florida law was the only one in the US that explicitly banned gays from adopting, according to court filings.
The court on Wednesday affirmed the adoption by Frank Martin Gill and his male partner of two brothers from the state foster system. The couple had fostered the boys for six years.
The case is likely to be heard by the higher Florida Supreme Court before the overturn is final.
"Florida prefers that children be placed in homes where there is the potential for a mother and father," ban supporter Matthew Staver, founder of Orlando-based Liberty Counsel, told the Miami Herald newspaper.
"Homosexual adoption excludes children from ever having the opportunity for both genders - a mom and a dad in the household."
The Florida appeals court rejected testimony in favour of the ban, saying, "experts' opinions were not valid from a scientific point of view".