Wife on trial for killing husband on Canada hunt trip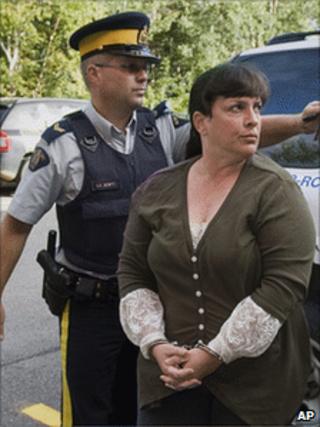 The trial of an American who says she killed her husband on a hunting trip after mistaking him for a bear has begun in Canada.
Mary Beth Harshbarger fatally shot her husband Mark with a rifle during a 2006 Newfoundland hunting expedition.
Canadian prosecutors contend it was too dark for her to fire a gun safely and are trying her for criminal negligence.
Ms Harshbarger pleaded not guilty. The trial began with testimony from the couple's hunting guide.
Guide Lambert Greene testified in a Newfoundland courtroom that he and Mark Harshbarger, 42, were walking back toward his pickup truck when he heard a shot followed by a loud scream.
He said he found Mr Harshbarger lying dead on the ground, covered in blood.
"Mary Beth was hysterical," Mr Lambert testified. He said she screamed: "I shot my husband, I shot my love."
Mrs Harshbarger, 45, faces at least four years in prison if she is convicted. She was extradited to Canada from her native Pennsylvania to stand trial after losing a lengthy US court battle.