Death row inmate commits suicide after sentence lifted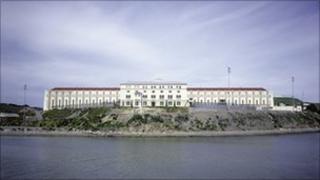 A 70-year-old death row inmate at California's San Quentin State Prison has killed himself a week after his death sentence was lifted.
A prison spokesman said a guard found George Smithey dead in his cell hanging from a noose made from bed sheets.
A judge ruled last week that Smithey was mentally retarded and therefore ineligible for the death penalty.
It is unclear if Smithey - sentenced to death in 1989 for murder - knew the judge had lifted the sentence.
The state Supreme Court ordered the sentence be reconsidered in 2008 because of the US Supreme Court's 2002 ruling that executing the mentally retarded violated a constitutional ban on cruel and unusual punishment.
A judge commuted Smithey's sentence to life without parole on 23 August, 2010.
The judge had rejected a defence of mental impairment at Smithey's 1989 trial, Deputy District Attorney Seth Matthews told the San Francisco Chronicle newspaper.
Smithey was convicted of murder, robbery and attempted rape in the 1988 death of Cheryl Nesler.