Daughter of US ambassador to Thailand dies in NYC fall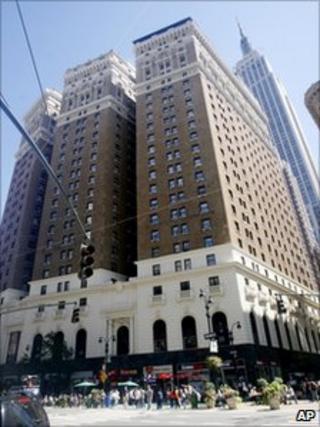 The 17-year-old daughter of the US ambassador to Thailand has died after falling from the top floor of a 25-storey building in New York City.
Police said Nicole John was believed to have been drinking at a party on Friday in Manhattan when she removed her shoes and climbed out onto a window ledge.
She is believed to have been trying to take a photograph before falling to her death at about 0415 (0815 GMT).
Her father, Eric John, was appointed US ambassador to Thailand in 2007.
Ilan Nassimi, who rents the apartment where the party took place, was arrested later on charges of giving alcohol to a minor.
Police said Ms John, who was beginning her first year at Parsons The New School for Design in New York, had been out earlier with friends at Tenjune, a club on the west side of Manhattan.
The group then moved to Mr Nassimi's apartment at Herald Towers, an apartment block near the Empire State Building, around 0200 on Friday morning.
Ms John, a graduate of the International School in Bangkok, had a fake identification card that listed her age as 23 or 24.
Mr Nassimi is now awaiting charges from a Manhattan court.