Lesbian receives $35,000 payout over cancelled prom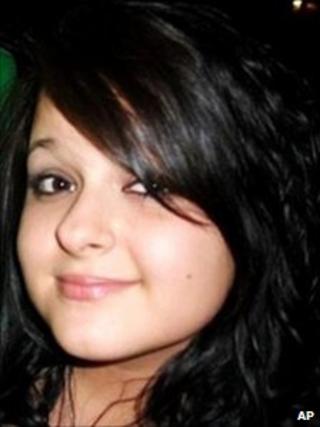 A lesbian student in the US who was banned from bringing her girlfriend to her high school prom is to receive a $35,000 (£23,000) payout to settle a discrimination lawsuit.
The school district in rural Mississippi cancelled the prom rather than let the lesbian couple attend.
The student, Constance McMillen, 18, became a minor celebrity because of the row, which led to heavy media coverage.
The American Civil Liberties Union (ACLU) filed the suit on her behalf.
As part of the settlement, the Itawamba County school district agreed to implement a policy that would protect students from discrimination based on sexual orientation or gender identity.
The school district also agreed to pay Ms McMillen's legal fees.
However, officials said in their settlement offer that they did not believe they had violated Ms McMillen's rights and that a non-discrimination policy was already in place.
Ms McMillen said that she was hopeful that gay students would be treated fairly in the future, even though she had been harassed so much by students blaming her for the prom's cancellation that she had finished her studies at a different high school.
"I'm so glad this is all over. I won't ever get my prom back, but it's worth it if it changes things at my school," Ms McMillen said.
"Constance went through a great deal of harassment and humiliation simply for standing up for her rights, and she should be proud of what she has accomplished," said Christine Sun, a senior lawyer with the ACLU.
"Thanks to her bravery, we now not only have a federal court precedent that can be used to protect the rights of students all over the country to bring the date they want to their proms, but we also have the first school anti-discrimination policy of its kind in Mississippi."