Ex-US Vice-President Dick Cheney gets heart pump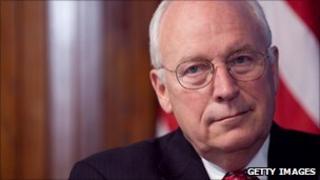 Former US Vice-President Dick Cheney has said he has undergone surgery to install a small heart pump to combat "increasing congestive heart failure".
"The operation went very well, and I am now recuperating," the 69-year-old said in a statement released by his office.
The surgery took place last week at Inova Fairfax Heart and Vascular Institute in northern Virginia.
Mr Cheney said the pump, termed a left ventricular assist device (LVAD), would enable him to resume an active life.
President George W Bush's deputy has had heart problems for much of his adult life, suffering five heart attacks since the age of 37.
The battery-powered LVAD is typically implanted next to the heart to help the left ventricle pump blood through the body and relieve pressure.
The devices are used mainly for short periods to buy potential transplant candidates time as they await a donor organ.
However, they are now being used as a permanent therapy for people with severe heart failure who may not need a transplant.
Mr Cheney recently said he was "entering a new phase of the disease".