Profile: Adnan el Shukrijumah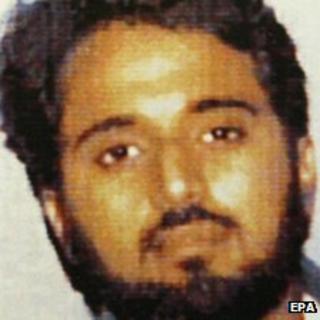 According to the FBI, Adnan Gulshair el Shukrijumah took over as the chief of al-Qaeda's "external operations council" in 2010 - a post once held by the alleged mastermind of the 9/11 attacks, Khalid Sheikh Mohammed.
Having lived for more than 15 years in the US, he became the first leader intimately familiar with American society to have been placed in charge of planning attacks for the group outside Afghanistan.
The position would have necessitated regular contact with al-Qaeda's senior leadership and military commanders, making him likely to be killed or captured.
In December 2014, that is exactly what seems to have happened. Pakistan's military claimed that it had killed Shukrijumah in a raid on a remote tribal region, bordering Afghanistan.
Born in Saudi Arabia, Shukrijumah moved to the US when his father, a Muslim cleric, took up a post at a mosque in Brooklyn. They later moved to Florida.
In the late 1990s, he became convinced that he had to participate in jihad in place like Chechnya, and left for training camps in Afghanistan.
Shukrijumah was named in a US federal indictment as a conspirator in the case against three men accused of plotting suicide bomb attacks on New York's subway system in 2009. He is also suspected of having played a role in plotting al-Qaeda attacks in Panama, Norway and the UK.
The US offered a $5m reward for his capture.