Murdered India activist Sister Valsa John 'was threatened'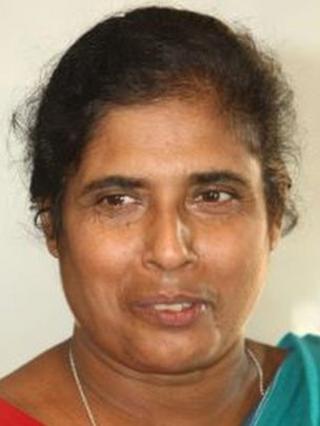 The family of a murdered nun who campaigned for the rights of tribal people in India says she received threats from local coal mine chiefs.
Sister Valsa John was killed after about 50 people broke into her home on Tuesday in eastern Jharkand state.
She campaigned on behalf of tribes people allegedly displaced by mining activity in the eastern state.
Her brother says she recently spoke of threats from a "mining mafia". There has been no word from mining officials.
Initially the police believed the killing could be the work of Maoist rebels as Maoist pamphlets were found at the site but they now believe it is possible the pamphlets were left to mislead investigators.
"Still nothing can be ruled out," Pakur's police chief Amarnath Khanna told reporters. They also believe that tribal people could be involved in her killing. No arrests have been made.
"Nearly 50 people with traditional arms in their hands attacked her house and killed her," Mr Khanna said, adding that no arrests had yet been made over the murder.
Sister John, originally from Kerala, was working with the Missionaries of Charity and had gone to Jharkhand to work with tribespeople.
The BBC's Salman Ravi says she later took up the cause of tribal people displaced by mining around Pakur, about 400km (248 miles) north-east of the state capital Ranchi.
The state government has ordered an inquiry into the incident.