India criticises travel alerts for holiday season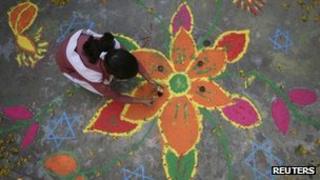 India has criticised advisories issued by five countries urging travellers to exercise caution when visiting India during the holiday season, which runs from October to January.
Warnings have been issued by the US, UK, Canada, Australia and New Zealand.
Authorities say the warnings will create concern about visiting India and will hit tourism.
Officials say the government will try to persuade the five countries to withdraw the travel advisories.
Some of the warnings have been in place for a considerable time already.
"This is nothing but scaremongering," The Times of India newspaper quoted Indian Tourism Minister Subodh Kant Sahay as saying.
"Leave aside other parts of India, 100% booking is being reported from Jammu and Kashmir. If this isn't a sign of normalcy, what is?"
Mr Sahay said he had taken up the issue with the ministry of external affairs and asked them to persuade the countries to withdraw the advisories immediately.
Foreign Minister SM Krishna, who is in Australia to attend a Commonwealth Heads of Government Meeting (CHOGM), held talks with his Australian counterpart Kevin Rudd to discuss the issue in detail, officials have said.
Mr Krishna asked Mr Rudd to withdraw the travel advisory which he said was "disproportionate and contrary to the current trend of tourism to India".
Mr Rudd said that such advisories were "routine" and there was "no information of any specific threat" in relation to India.
Reports say the tourism sector is worried about the advisories, fearing that they may lead to cancellations by foreign tourists.
Several Hindu, Islamic, and other religious and secular holidays fall between now and the end of January.
Winter months are also the peak time for foreign tourists and business delegations visiting India.