Pakistan attack: Bomb kills four in Lower Dir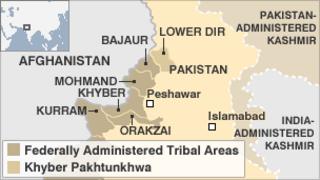 At least four people were killed when a powerful roadside bomb ripped through a car in north-west Pakistan, police say.
The remote-controlled device exploded as the vehicle passed through a remote village in the district of Lower Dir, near the Afghan border, officials said.
The area has seen many militant attacks in the past.
At least 20 people were killed in a suicide bomb attack on the funeral of a tribal elder last month.
Lower Dir borders the Swat valley from where the Pakistani army ousted Taliban militants in 2009.
Taliban fighters chased out of Swat and Dir regions are reported to have set up bases in Afghanistan, just across the border from Dir.