India probes child HIV cases after blood transfusions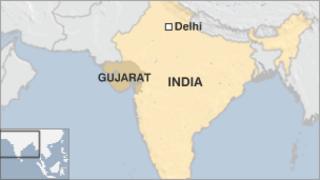 An investigation has been launched into how 23 children who received regular blood transfusions have tested positive for HIV in the Indian state of Gujarat.
The children suffer from thalassaemia and get their blood transfusions at a public hospital in Junagadh district.
Hospital authorities have denied that the children were infected by their blood supplies.
But state authorities have launched a probe after routine tests of nearly 100 children revealed the latest cases.
About 2.5m people in India have the HIV virus, according to UN-backed government figures. Gujarat, along with Bihar and Uttar Pradesh, account for 22% of HIV infections in India.
The 23 infected children in the latest case are aged between five and 10 years.
They showed positive for HIV following recent tests of nearly 100 children suffering from thalassaemia and who receive blood transfusions at the hospital twice a week.
Gujarat Health Minister Jay Narayan Vyas said that the children may have been infected after receiving transfusions "at some other places".
He also said some pre-transfusion tests at the hospital had found that the children already had HIV.
But the parents of the infected children insist that they only ever got transfusions at the Junagadh government hospital.
"We have never gone anywhere else [for blood transfusions]. How can they (authorities) say that children were affected with the virus before getting registered?," Salim Sheikh, the father of one child, told The Indian Express newspaper.
Indian authorities say the number of annual new HIV infections has declined by more than 50% during the last decade.