Indian tax plans condemned by mining companies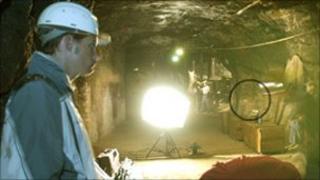 Mining firms have criticised the Indian government's decision to make them pay more tax to help develop tribal areas affected by the Maoist uprising.
Various trade associations have denounced the bill, under which firms will pay up to 26% more tax on profits.
The new legislation is to be introduced during the new parliamentary session which started on Monday.
Maoist rebels say they are fighting for the rights of indigenous tribal people and the rural poor.
They are active in several eastern and central states.
'Holistic reform'
The mining companies have compared the proposed legislation with what they say is the unjust Black Economic Empowerment Act (BEE) of South Africa, launched to redress the inequalities of apartheid.
They say that the move will make mining companies globally uncompetitive and will affect growth and employment.
However various non-governmental organisations and anti-mining activists have welcomed the proposed legislation.
A government-appointed committee - headed by the Finance Minister Pranab Mukherjee - has doubled the new tax, which will result in mining companies paying the government to extract "non coal" mineral resources.
Coal companies will have to pay 26% additional tax on profits.
The bill going through parliament seeks "holistic reform" for "local area development" especially for "families impacted by mining operations", a government release said.
Last year the chief minister of Chhattisgarh, a state where Maoists have a huge presence, pressed India's central government for a 10% surcharge on mining profits so that impoverished rural areas could be developed and people discouraged from joining the rebels.
Mining companies argue that Maoist-affected states have "influenced" the central government to tax them.
The Federation of Indian Mineral Industries argues that the funds are there, but are not being delivered to the right areas.
Industry sources told the BBC that they will now press the government during the current session of parliament to "retract" the move.
'Astronomical profits'
India's mineral resources are mostly found in areas inhabited by indigenous tribal populations.
Private companies are accused of using coercive strategies to take away tribal land - often by using government security agencies or private vigilante forces.
Villagers say they often receive little or no compensation for their land. They also complain of a lack of health care, schools and proper sanitation.
A recent report published by the Delhi-based Centre for Science and Environment suggested that most of the major mining areas in India are in the 150 least developed districts in the country.
"Mining companies are making astronomical profits, they pollute the environment, displace the local population and they do not pay additional tax… is it reasonable?" asked lawyer Sudeep Srivastava.
He argues that the global demand for minerals will "compel" the companies to pay additional tax.
However the government's announcement to charge additional taxes has resulted in the the stocks of both state-owned coal companies and private companies taking a heavy beating.