Indian New York envoy is sued by former housekeeper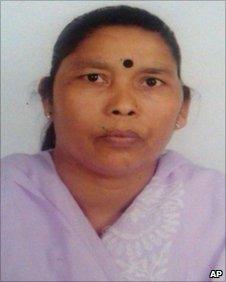 A former housekeeper for a top official at India's consulate in New York has accused him of using her as forced labour and making a sexual advance.
Santosh Bhardwaj said in a lawsuit that she was subjected to a 105-hour working week for "paltry pay".
Indian New York Consul General Prabhu Dayal has dismissed all her allegations as "complete nonsense".
He claims that she violated the terms of her visa by quitting her post to work for someone else.
"She has betrayed the trust of the Dayal family, India and the United States with her illegal abandonment of employment in favour of illegal higher pay from illegal employers," Mr Dayal's lawyer, Ravi Batra, said.
He said that she was given a contract in 2009 that guaranteed her $10 per hour for 40 hours of service per week.
"This fraudster of a woman, seeing dollar signs, has hit on a 'get rich quick' scheme after a year and a half of illegally staying and working in New York," Mr Batra said.
But lawyers for the housekeeper say that in fact Mr Dayal confiscated her travel documents when she arrived in the US and forced her to sleep in a storage room.
They say that she was made to work from morning to night, seven days a week, with no overtime pay and no days off.
In addition they say that her salary was not paid directly - Mr Dayal deposited the money in an account in India that she could not access from the US.
The lawsuit says that she fled from the consul general after "an inappropriate sexual advance".
"The defendants confiscated Ms Bhardwaj's passport and subjected her to approximately a year of forced labour and psychological coercion in their household, culminating in an incident of sexual harassment," the lawsuit said.
Mr Batra called the allegations "fraudulent fabrications". Ms Bhardwaj lived in a furnished studio and was paid $400 a week, minus payroll taxes, he said.
The maid escaped from the consular residence, located on New York's Upper East Side, in January 2010 after just under a year in the United States, the lawsuit said.
Related Internet Links
The BBC is not responsible for the content of external sites.