US cables likened ISI to Taliban, al-Qaeda: Wikileaks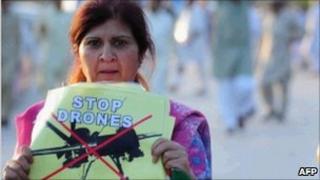 US authorities described Pakistan's ISI intelligence agency as a "terrorist" organisation, according to a leaked US document.
The document was published in some US and European newspapers as part of a series of leaked documents distributed by the website, Wikileaks.
It said the US saw the ISI as a threat on par with al-Qaeda and the Taliban.
Last week, the US military's top officer, Adm Mike Mullen, accused the ISI of having links with the Taliban.
He said the ISI had a "long-standing relationship" with a militant group run by Afghan insurgent Jalaluddin Haqqani, which targets US troops in Afghanistan.
Pakistan rejected the accusation with Pakistan's army chief, Gen Ashfaq Kayani, saying it was "negative propaganda" by the US.
The latest leak comes as US-Pakistan ties have been under severe strain.
There has been growing anger in Pakistan about US drone strikes in the north-west of the country.
And controversy over a CIA contractor who shot dead two Pakistani nationals earlier this year also soured ties between Washington and its ally Islamabad.
The reference to Pakistan's intelligence agency, ISI, comes in a briefing document designed to guide people who are involved in interrogating and classifying detainees in Guantanamo Bay.
It sets out a range of criteria for assessing how much of a threat someone poses and also how likely they are to have valuable intelligence.
At the end, it lists almost 70 organisations which are, it says, "terrorist and terrorist support entities identified as associate forces".
The list includes the Taliban, the al-Qaeda network and Pakistan's ISI.
It is unclear when the document dates from. Some analysts say its classification code suggests it was produced in 2007.