Nato truck guards killed in Pakistan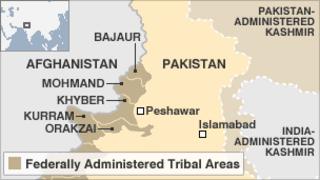 Three security guards have been killed by suspected militants at a Nato truck terminal in a volatile district of north-west Pakistan, officials say.
The attack took place in Landi Kotal town in the Khyber tribal district on the Afghan border. Ten oil tankers were damaged.
Most supplies for foreign troops in Afghanistan pass through this area.
Taliban and al-Qaeda militants frequently launch attacks across the region to disrupt supply chains.
In February, four people were killed in the region after militants set fire to 12 tankers carrying fuel for Nato troops in Afghanistan.