India approves tax windfall for cricket World Cup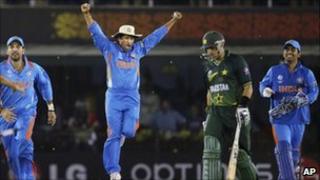 India has approved a proposal to exempt from tax part of the International Cricket Council's earnings from this year's World Cup tournament.
The exemption applies only to income raised in India, but does not include the lucrative earnings from global television and sponsorship rights.
The waiver is estimated to be worth about $10m (£6.2m).
India introduced a similar exemption in 2006 for the ICC Trophy cricket competition.
India often grants tax exemptions on ticket sales for popular movies, especially films which have a social or a patriotic message.
India will play Sri Lanka in the final of the tournament in the Indian city of Mumbai on Saturday.