Afghan Taliban threat shuts Helmand mobile network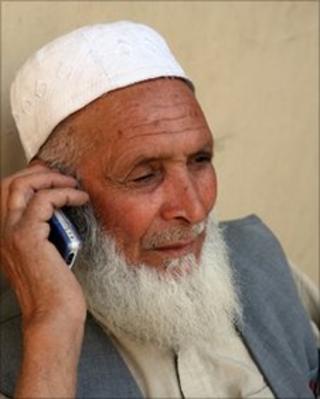 All mobile telephone networks have been switched off in the Afghan province of Helmand after a Taliban threat.
Correspondents say that the decision of mobile companies to obey the order reflects the militants' power in one of Afghanistan's most restive areas.
Helmand has been at the centre of Nato's effort to fight the Taliban.
On Tuesday President Karzai announced that his forces would take over security from the coalition in Lashkar Gah, the provincial capital, from July.
The BBC's Dawood Azami in Kabul says that a handful of mobile companies provide a vital service to the people of Helmand. Land lines provide only 1% of telephone services in the province.
Our correspondent says that this is the first time that militants have completely closed down the telephone network in Helmand. It is not clear when they might reopen.
The Taliban say that mobile phones are used by their enemies to track their communications.
They have enforced similar mobile phone closures in the past - but only during certain times of the day.
Militants say that they will blow up the mobile phone masts of companies defying their ban.
Already two phone masts have been burnt down in Helmand belonging to mobile phone companies accused of not implementing the ban, which was announced earlier this week.
The Taliban have warned any company which "violates" their ban that it will be responsible for any losses inflicted on them.
However the move may prove counter-productive because mobile phones are also used by the militants themselves.
The Taliban have been accused of using mobiles to threaten and intimidate local adversaries and spread anti-US and propaganda material in the form of text messages and short video clips.
Taliban anthems are even used as mobile phone ring tones in some areas.