India investigates 'Maoist villages rampage' by police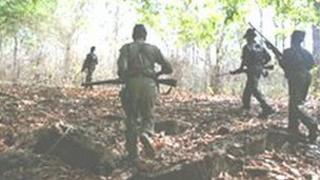 The Indian government says it is investigating reports that police fighting Maoist rebels rampaged through three villages last week.
It is alleged that they burnt homes and killed a number of people in the centre of the country.
The incident is alleged to have taken place in the remote forested region of Dantewada in Chhattisgargh state.
Maoists are especially strong in the area, killing 76 policemen in a single attack last year.
The top government official in Dantewada told the BBC that he was not sure if the police or the Maoist rebels - described by India's Prime Minister Manmohan Singh as the country's biggest security threat - were behind the violence.
R Prasanna said that he had heard reports that five men had been killed and three women assaulted, but that none of the villagers had yet come forward to officially complain.
According to press reports at least 200 homes were burnt during the attack, which villagers have blamed on police commandos.
A spokesman for the police said he was not aware of the reports. But he told the BBC that there had been a battle, in which 30 rebels and three policemen had died.
Top officials are sure to be concerned by the allegations - they know that such incidents help the Maoists recruit new supporters and make it much harder for the government to win the trust of the poor tribal communities living in central India, a huge swathe of which is now under Maoist control.