Pakistan death row prisoners 'languish in jail'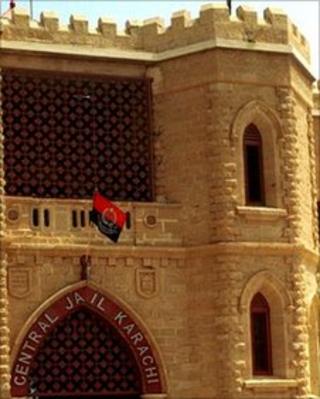 More than 8,000 prisoners sentenced to death by Pakistani courts over the past 20 years still languish in jail, the Asian Human Rights Commission has said.
The vast majority are appealing against their sentences - those condemned include foreigners, females and young and old people.
Most prisoners awaiting the death sentence are incarcerated in the jails of Punjab province.
The report says that some prefer to remain in jail as they feel safer.
"This is because of family enmity and the possibility of being assassinated," the report written by Malik Ayub Sumbal says.
It says that it is a terrible process for a prisoner awaiting the death sentence over an indefinite period and many of them "become psychotic".
In 2005 the number of death sentence prisoners was 5,447 but that total has now risen - while the capacity of the prisons has not been increased to hold them in better conditions.
Prisoner rights campaigner Sarim Burney is quoted in the report as saying that many inmates become hardened in jail and "get involved in heinous activities due to the environment in which they are forced to live".
The report says that few death sentences have actually been carried out because of the lengthy appeals process combined with the inefficient way in which the judicial system in the country is run.
One prisoner is reported to have spent more than 18 years in jail awaiting the decision of an appeal.
"To be executed after that is a mockery of justice," Mr Burney said. "He has already served a life sentence."
The commission says that there are also hundreds of cases under trial in which the judiciary has failed to announce a final verdict.