India takes action against drunk pilots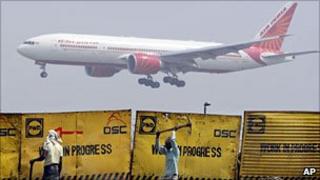 Authorities in India say they have taken action against 57 pilots who reported for duty drunk over the past two years.
Civil Aviation Minister Vayalar Ravi said in parliament that the services of 10 of the pilots were terminated.
The remaining pilots were either issued warning letters or removed from flying duties for a short period, he said.
India's air safety record has been good over the past decade. But analysts say this episode raises serious questions.
Last May, a plane crash in southern India killed 158 people and an official investigation later blamed it on a "sleepy pilot".
Earlier this week, police in the capital, Delhi, arrested a female pilot for forging documents to get a license.
There has been a rapid increase in the number of private airlines and in passenger air travel across India over the past decade.