'Militants' killed in South Waziristan drone strike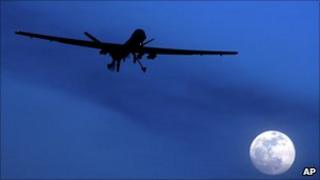 At least five suspected militants have been killed in a drone strike in the Pakistani tribal region of South Waziristan, officials say.
The strike took place in Landidog village, 20km (12 miles) west of Wana, the main town in South Waziristan, the AFP news agency reported.
US drone attacks have escalated in the region since President Barack Obama took office.
More than 100 raids were reported in the area last year.
The US does not routinely confirm that it has launched drone operations, but analysts say only American forces have the capacity to deploy such aircraft in the region.