Manipur rebel leader rules out negotiations with India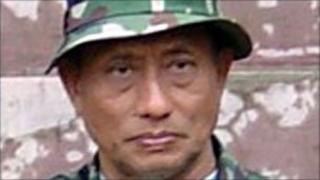 A prominent separatist leader in the north-eastern Indian state of Manipur has ruled out negotiations with Delhi.
Rajkumar Meghen, leader of the United National Liberation Front (UNLF), said he was "keen to continue" the armed movement to for Manipur's independence.
Mr Meghen was arrested in Bangladesh and handed to India to stand trial for sedition in November.
The UNLF is the oldest separatist group in the north-east and is estimated to have 5,000 armed fighters.
"I stick to my party's line that we want Manipuris rather than Indians to decide out fate," Mr Meghen told the BBC by telephone.
"We have said we want a UN-supervised plebiscite in Manipur and I have no reason to change my stand on that," he said.
The Indian army says it has regained control of a number of territories which were earlier under the control of the separatist group.