'New Delhi' superbug named unfairly, says Lancet editor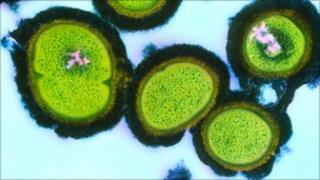 Naming a drug-resistant superbug after the Indian capital Delhi was an "error of judgement", the editor of the Lancet medical journal has said.
Richard Horton said in Delhi that the name had unfairly stigmatised India.
The Lancet journal published research last August about the bug's discovery.
UK researchers named the enzyme "New Delhi metallo-beta-lactamase 1 (NDM-1)", as some of the victims were found to have recently travelled to India for medical treatment and cosmetic surgery.
However, Cardiff University's Timothy Walsh, who led the research, told the BBC he had no intention of renaming it.
He discovered the enzyme in 2009 in a Swedish patient who had been admitted to hospital in India.
It was said to pose a global threat like Severe Acute Respiratory Syndrome (Sars) or human swine flu.
Mr Horton told reporters in Delhi: "It was an error of judgement. We didn't think of its implications, for which I sincerely apologise."
The name "unnecessarily stigmatised a single country and city" and should be changed by researchers, he added.
The Indian government's health ministry had branded the Lancet report as exaggerated and unfair.
Some politicians claimed the name was a plot to damage India's booming health tourism industry.
Indian health experts said that the name suggested incorrectly that Delhi was the origin of the bug.
After the Lancet article, cases were reported elsewhere in Europe, and in Canada, the US, Africa, Australia and East Asia.