Suspected Tamil Tiger members held in Switzerland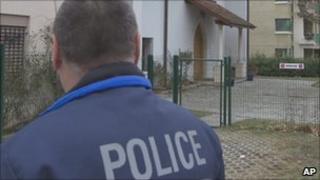 Ten suspected Sri Lankan Tamil Tiger members have been arrested in Switzerland, prosecutors say.
They say that the arrests on Tuesday were made during searches of 23 premises across the country.
Those held are suspected of money laundering and membership of a criminal organisation.
Authorities say that they forced Swiss Tamils to take out large loans and to hand over the funds. Those who refused were threatened with reprisals.
There has been no word from those who have been arrested.
'Extortion'
"During the course of the investigation, the suspicion that, for many years, the accused persons had forced their fellow countrymen of the Tamil diaspora to financially support the Liberation Tigers of Tamil Eelam (LTTE) was substantiated," a statement from the Swiss attorney-general's office said.
"The victims in Switzerland were put under severe pressure, threatened, or subjected to extortion."
The statement said that "several million Swiss francs" were raised and transferred to Sri Lanka to finance Tamil Tiger activities, in particular the purchase of "war materials".
"To disguise the true origin of the funds, they were invested in companies with connections to the LTTE conducting legal business," the attorney-general's office said.
The Tamil Tigers - who fought for a Tamil homeland in the north and east of Sri Lanka - were defeated by the Sri Lankan army in May 2009 after more than two decades of civil war.
The UN estimates that up to 100,000 people died in the conflict.
Swiss prosecutors have established a free telephone line which it says witnesses or victims can use if they have information on how the Tamil Tigers operate in the country.